On Thursday, May 12, more than 80 people joined in celebrating Lands and Resources recent discovery of a Líl̓wat settlement on the banks of the Birkenhead River dating back to 5,500 years. Carbon-dating also revealed that the ruins of an s7ístken (pit house) onsite were between 300  and 1100 years old.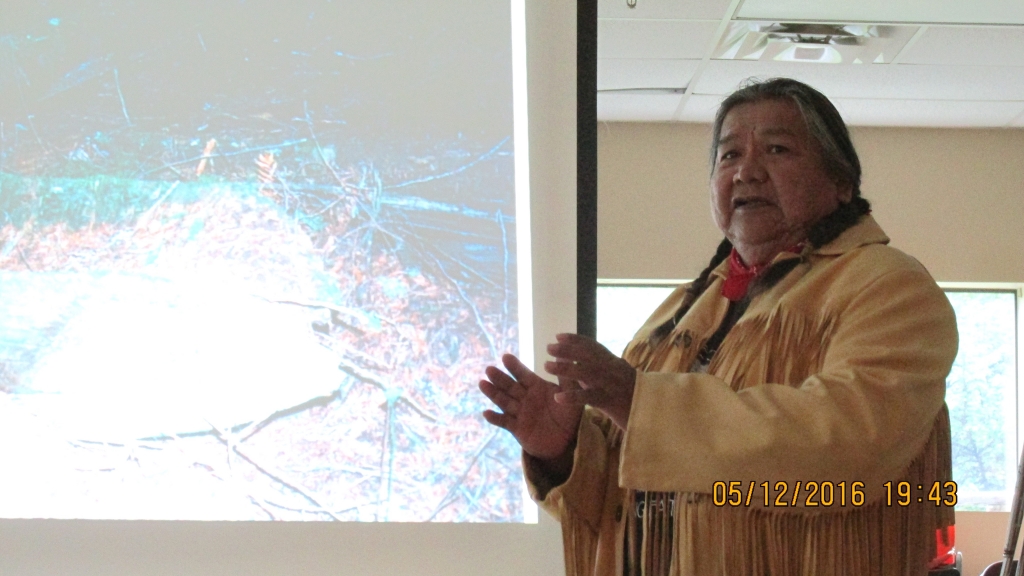 Cultural technician Johnny Jones presents evidence that Liíl̓wat7úl have been on the land for at least 5,500 years.
The evening, hosted by Culture Chief Taya Leonard Andrew, featured a presentation about this exciting archeological find by Líl̓wat cultural technician Johnny Jones and Dr. Bill Angelbeck of Douglas College's Department of Sociology and Anthropology. This was followed by a celebration that featured singing, dancing and drumming.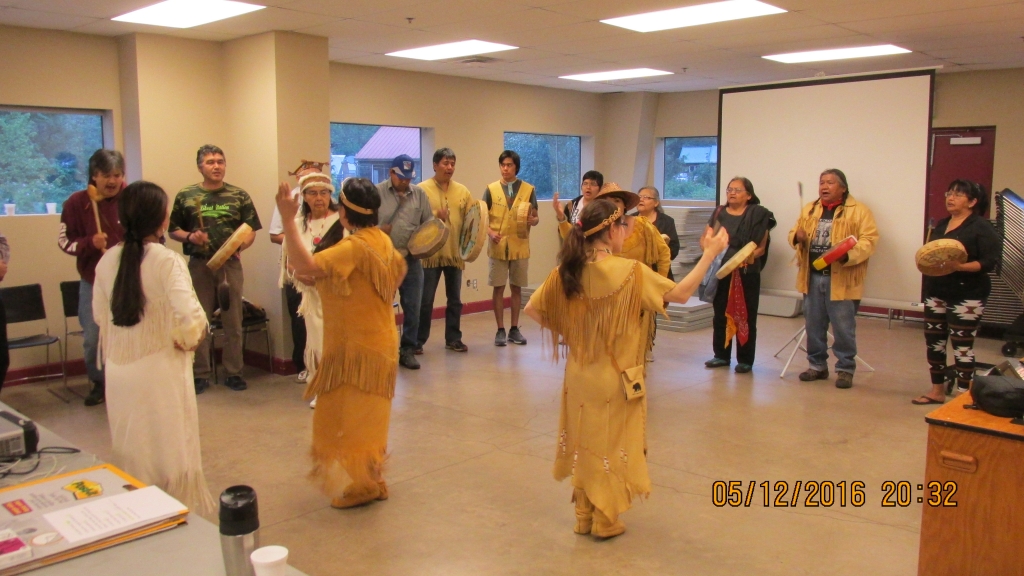 Council, community members and the Iswalh Dancers led the celebration of this important cultural funding with singing, drumming and dancing.
Members of council, including Chief Skalúlmecw Dean Nelson, staff and community members participated in this successful event celebrating evidence that Líl̓wat7úl have called this area home since time immemorial.
Below is a chart illustrating the region's archeological history: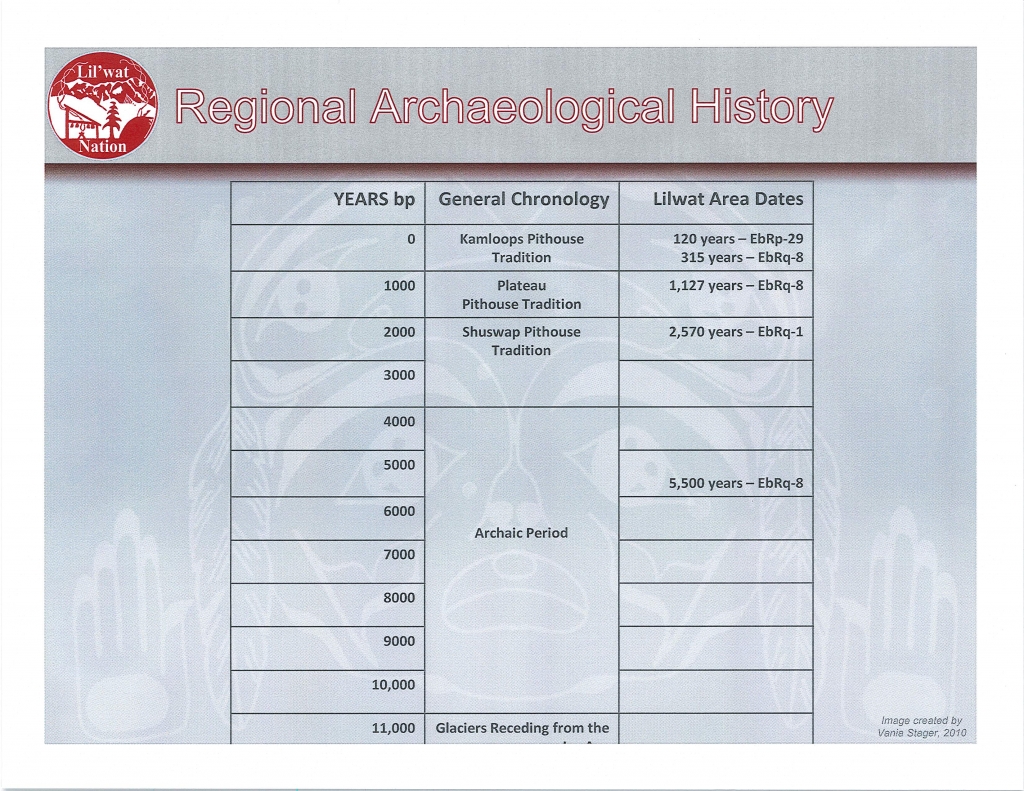 The Lands and Resources department would like to extend a warm thank you to everyone who participated in the event.
Ku̓kwstum̓úlhkal̓ap.