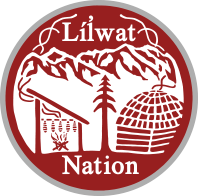 March 23, 2020
A Message from Kúkw7pi Skalúlmecw:
Re: Updated message – COVID-19
We are going through a very challenging time with this COVID-19 virus.  The Emergency Operations Center which consists of our Interim Chief Administrative Officer (C.A.O.) and other Líl̓wat Emergency Response team members are meeting daily to hear concerns and assess our current status. This is a very serious time where we do not know how long we will be affected by this virus. The Nation needs all of us to pay attention toward this matter to keep the Nation safe. We must not travel if we do not have to. We can very easily be contaminated by something as small as the air shared in buildings, touching doorknobs etc. within your travels. We are stressing to others not to come to our community and so likewise we have to do our part and stay at home. At this time we all have responsibilities to lessen the spread of this virus.
Hand washing and good hygiene are the basics of our responsibilities. The social distancing is especially important – we cannot stress this enough. We must do our part in keeping away from others as much as possible. We have to take this virus very serious, especially for our elders and at-risk populations (people that are sick with other ailments) it would take just one unintentional, or even innocent contact with the virus and the returning home. Yes, you might be strong and resilient, but it is the vulnerable people that would ultimately pay the price for our actions. Stress to your family's how serious this matter is.
We all have to do our part and take this virus very serious until further notice.
When you can, fresh air and sunshine are two recommended things to enjoy in your own space. Stay in electronically contact with your family, friends and neighbours. if there are concerns about someone's basic needs and/or concerns  please call the Líl̓wat Nation Office at 604.894.6115 or email info@lilwat.ca
Kúkwstum̓ckacw,
Political Chief Dean Nelson
Líl̓wat Nation