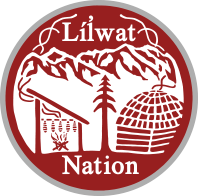 March 19, 2019
A Message from Kúkw7pi Skalúlmecw:
Re: COVID-19
We are going through a very challenging time with this COVID 19 virus.  We are meeting daily to hear and assess our current status. There are things we can do to lessen the spread of this virus. Our responsibilities to lessen the spread of this virus include hand washing and good hygiene are the basics. The social distancing/spacing is very important, we cannot stress how important this is. We must do our part in keeping away from others as much as possible. We have to take this virus very serious, especially for our elders and at-risk populations (people that are sick with other ailments)
We must keep our travels to minimum to avoid coming into contact with potential virus carriers and to not bring this back to community.
Fresh air and sunshine are two recommended things to enjoy while your time at home.
Keep an eye on your family, friends and neighbours. if there are concerns about someone's urgent basic needs for food, please call 604.894.6115.
Kúkwstum̓ckacw,
Political Chief Dean Nelson
Líl̓wat Nation