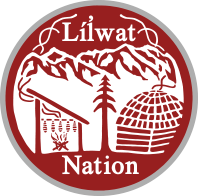 Hello Líl̓wat people
We are not out of danger yet as far as the spread of COVID-19.
We have been fortunate so far not to be directly impacted by the COVID 19 virus. We must do all we can to prevent any small activity from blowing up to an extreme situation. I know we have been cautioned from gathering, and people have been quite respectful (Thank you, all!).
However, there is great concern about people exchanging of materials for distribution for Facebook bingo. Although this activity has eliminated people coming together in groups, it is still is very high-risk for transmitting any kind of germs through contact with other people and the exchange of materials. We have only to look at some of the places that did not take the COVID-19 outbreak seriously, to see what can happen. These places now have major outbreaks, and the number of affected people in these communities is escalating.
For the time being, we must find alternate ways of fundraising and supporting our loved ones from afar. We have been fortunate so far, and we do not need to be taking unnecessary risks at this point.
Please help us find safer ways to fundraise and support our loved ones
Kúkwstum̓ckacw,
Kúkwpi7 Skalúlmecw Chief Dean Nelson