Síma Wi Ucwalmícw!
Community Presentation
& Potluck Dinner
The Land and Resources Department invites you to our 3rd annual presentation about Archaeology in Líl̓wat Territory
Excavations at the Bailey Bridge Pithouse Village

by Johnny Jones and Bill Angelbeck

Photo by Kristal Maxim
Thursday, February 28th
Doors open at 5:30 pm
Presentation at 6:30 pm
Úll̓us Banquet Hall – 82 IR #10 Road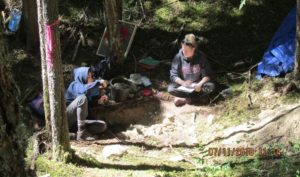 Photos by Johnny Jones
Please bring your favourite dish to share!
Questions or Inquiries – contact the Land and Resources Department at 604-894-6115 or Richenda.Grafton@lilwat.ca
WE LOOK FORWARD TO SEEING YOU THERE!