BC Hydro Crews on Reserve Lands for Wood Pole Maintenance Program
BC Hydro will be on Líl̓wat Nation Reserve Lands to assess and treat hydro poles, as part of the Test and Treat program, starting on November 5, 2018 for approximately 3 weeks.
BC Hydro will be assessing 450 poles across reserve lands. The poles will be inspected, tested for strength and treated with wood preservatives to prevent future decay.  The treatments extend the lifespan of the poles by 20-50 years, depending on their exposure to the elements.  Crews will be present in the following areas:
Mount Currie 1          57 poles
Mount Currie 10        29 poles
Mount Currie 2          9 poles
Mount Currie 6          197 poles
Mount Currie 8          42 poles
Nesuch 3                     116 poles
If you have any questions or concerns please contact Julia Poetschke, On Reserve Lands Officer at 604-894-6115.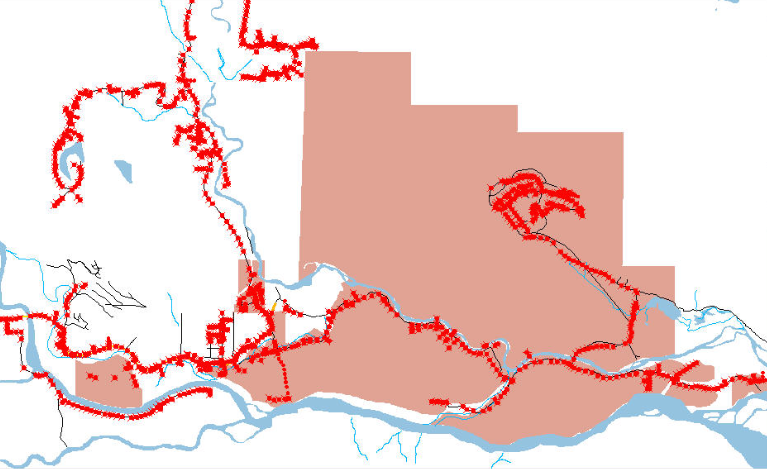 Note:  Red symbols represent poles to be assessed.