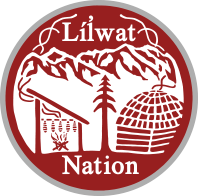 Message from Kúkwpi7 Skalúlmecw Chief Dean Nelson
March 27, 2020
Re: Provincial open fire restrictions and COVID-19
Burning restrictions are now in place for all high smoke sensitivity zones in BC until Wednesday, April 15, 2020. The Province, with the support of the BC Centre for Disease Control and other health partners, has done this to prevent more COVID-19 infections. (Link to press release is at the end of this message.) There is strong evidence that exposure to air pollution stresses your immune system and increases the chance of respiratory viral infections.
This means that:
Poor air quality may lead to more COVID-19 infections.
A decline in air quality may lead to more cases of severe COVID-19 infections, adding further demand to our healthcare system.
Improvements to air quality may help to protect the whole population from COVID-19 and its potentially severe effects.
Our territory includes both high and medium smoke sensitivity areas. This has been witnessed when we have had forest fires, and the smoke has settled in the valley. With this in mind, I am requesting that no new outdoor fires be started and that existing ones be extinguished.
As we continue working to keep this virus from affecting our community, we are using every tool we can find. The new fire ban is another we can use to help us all keep Lil̓wat safe.
While keeping our air as clean as possible will help to protect us, I ask that everyone continues to follow protocols for staying safe:
Wash your hands.
Don't touch your face
Keep six feet (two meters) away from others not living in your home.
Stay home if you can.
Please take care of yourself and each other. We will get through this together.
Kúkwstum̓ckálap,
Kúkwpi7 Skalúlmecw Dean Nelson
To read the Province's press release and see a map of affected areas, please click here: https://www2.gov.bc.ca/assets/gov/environment/air-land-water/air/advisories/2020-03-26_hssz_open_burning_restrictions_issued.pdf