Boston Bruins Alumni visit Líl̓wat Nation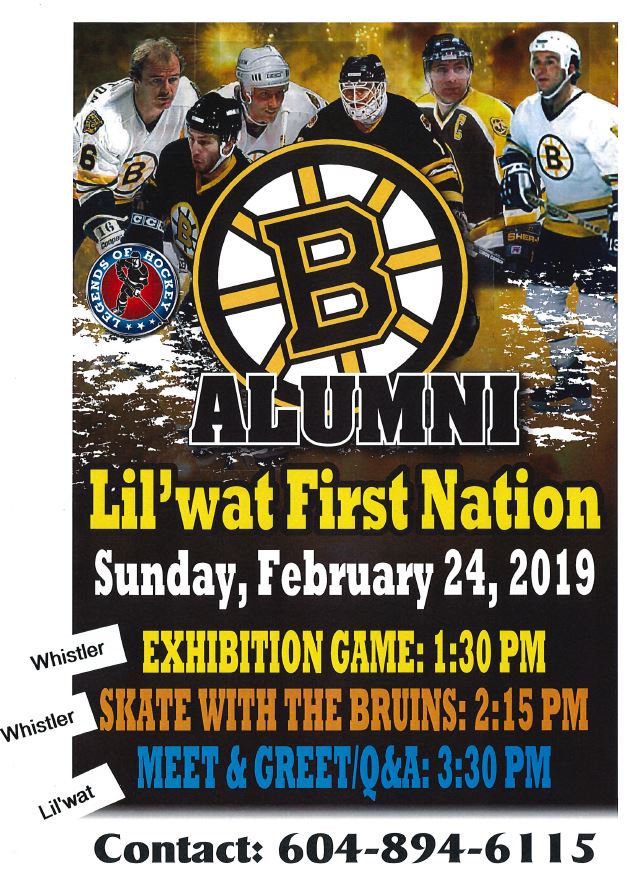 (

CLOSED TO PUBLIC

) FREE EVENT for all

Lílwat Nation Members only

.

The Boston Bruins Hockey Legends will be coming to Líl̓wat.  This event will begin at Meadow Park Sports Centre in Whistler and followed by a dinner at Úll̓us Community Complex.  
Are you interested in playing an exhibition game against the Boston Bruins Hockey Legends?  In order to play in the exhibition game, players must have to be in full gear, for insurance purposes.  Please call Alphonse Wallace to put your name down.
The meet and greet with the players will take place at Úll̓us. This gives community members time for pictures and autographs with the Boston Bruin Legends.   Dinner will be served.