CALL FOR PROPOSALS: BUILDING A YOUTH CENTRE SHED
The call for building a youth centre shed services is open.
This call will close on August 29th, 2019
Decisions will be taken by September 4th, 2019.
Introduction
The Youth Centre proposes to engage the services of a design-build Successful Contractor to design, supply and install a storage shed.
The objective of this Call for Proposal (CFP) is to provide the Centre with qualified contractors capable of carrying out the work herein defined. The subsequent contractor submissions will form the basis for evaluation and selection.
 About the Building Youth Centre Shed Services Required
The Youth Centre requires a shed be built to store the excess equipment and supplies. The Successful Contractor will design, supply, deliver to and install the shed at the site. The approximate location of the site is shown below in figure 1:
Figure 1: Shed Location
Description:
12'x12' wood floor supported on concrete blocks
10' front wall with a 36" door centred on the wall with outward swing
8' backwall
14'x14' roof
Figure 2 below shows the shed floor plan: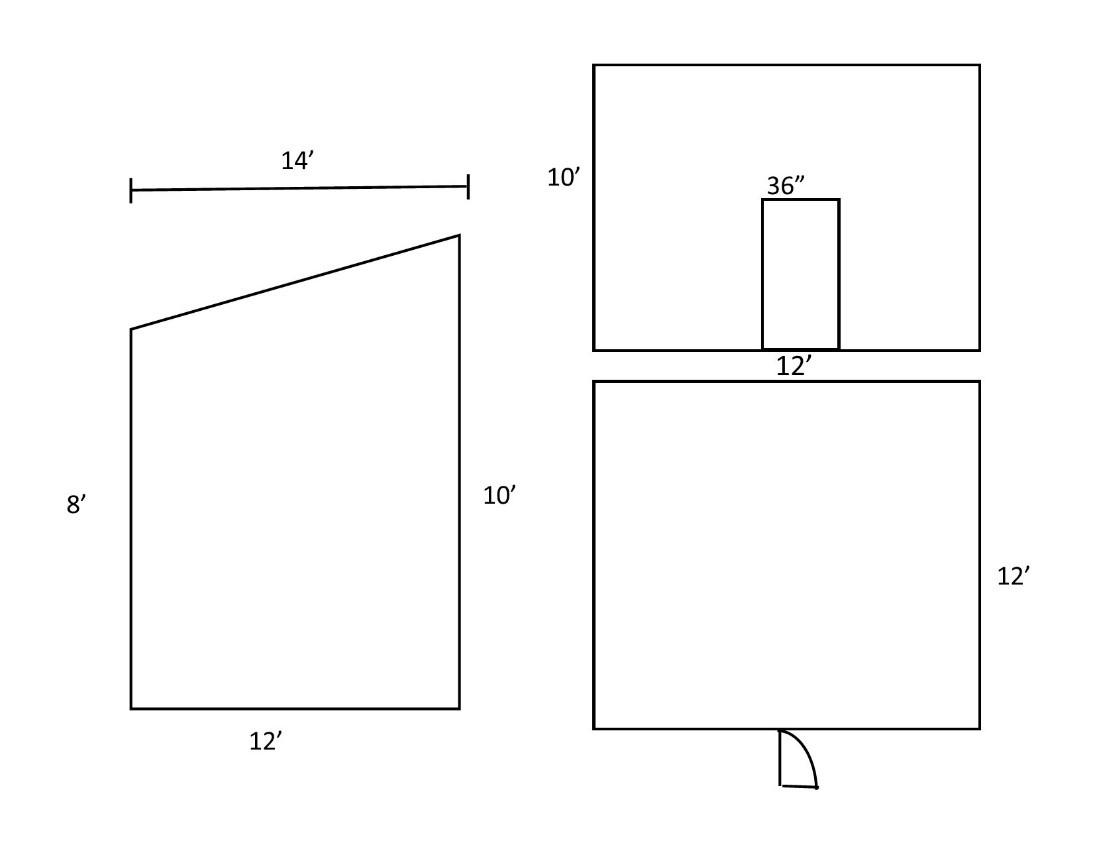 Figure 2: Shed Floorplan
Project Schedule
The project is to commence soon after the contract is awarded. The Youth Centre requires that the shed be completed, delivered and installed within eight (8) weeks of award of the contract.
Proposal Submissions
All proponents are required to provide the following information with their submissions, and in the order that follows:
A detailed listing of shed design and construction experience
A detailed project schedule of all activities
The total cost to fulfill this project.
Evaluation Criteria
Proposals shall be evaluated to determine the best value offered to the Youth Centre against conformance to the following criteria:
Experience and Qualifications of those assigned to the project.
Value for money.
Proposals are reviewed by the Director of Tśzil and the Youth Centre Coordinator and assessed against the above criteria. Funding is provided through service agreements.
How to Apply?
Drop off your application to the Youth Centre or email the Youth Centre Coordinator at Casey.Gabriel@lilwat.ca.