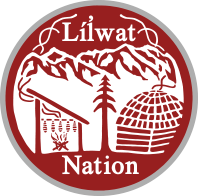 August 12, 2019
To:  Líl̓wat Nation
Dog and Cat Control
Health and Safety considerations of community members and their companion animals.
Timeline: Dogs to be under control at schools and public areas September 3, 2019.
Community Meeting
September 5, 2019
5:00 pm
Úll̓us Banquet Hall.
Please consider volunteering, to support the communities pet owners, and the community members wishing to use our roads, trails, and public spaces without the threat or perceived threat, of injury due to pets out of control.
We want your input. If you are unavailable, please appoint a family member, or send a letter, or email with your ideas.
For info or questions contact:
Troy Bikadi
Community and Workplace Health and Safety Officer
Líl̓wat Nation
82 #10 Road
Mount Currie, BC, V0N 2K0
604-894-6115
Cell 604-966-4339
Troy.bikadi@lilwat.ca