On Friday, Dr. Wanosts̓a7 Lorna Williams will be recognized for her considerable contribution to the preservation and reclamation of  indigenous languages and cultures.
Congratulations to Dr. Wanosts̓a7 Lorna Williams on being chosen to receive a Simon Fraser University (SFU) honorary degree for 2016. Wanosts̓a7 will be presented with her degree on tomorrow (Friday, October 7) at the university's fall convocation ceremony. The 2:30 pm ceremony will honour four of this year's 12 recipients who are being recognized for outstanding contributions in business, education, health and culture.
Wanosts̓a7, who holds a doctorate in education has, over the years, focused on helping our community, communities across BC, other Provinces and countries to keep indigenous history, language, and culture alive. The former Canada Research Chair in Indigenous Knowledge and Learning, she has devoted her career to enhancing education for aboriginal learners and promoting indigenous language revitalization. Currently, the University of Victoria professor, who teaches in the Faculty of Education and Department of Linguistics, sits on the University of Victoria's Senate as a member at large and is Chair of the First Peoples Heritage, Language and Culture Council.
To recognize this impressive achievement, Councillor Mámaya7 Lois Joseph, manager of the Líl̓wat Culture Centre, is accepting donations to purchase a special gift for Wanosts̓a7. She can be reached through the Úll̓us switchboard at 604-894-6115 of by email at lois.joseph@líl̓wat.ca for more details.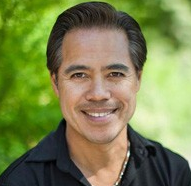 Wanosts̓a7 is one of two First Nations people receiving an honorary degree from SFU this fall. Coast Salish and physician Tlesla Evan Adams will be joining her on stage to receive his award for his contributions to First Nations health as chief medical officer for the First Nations Health Authority and B.C.'s first aboriginal health physician advisor.