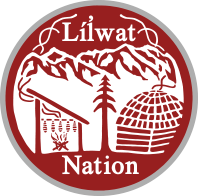 Hi,
We are at home and enjoying our homes and yards in this time of stress in our world.
We are near the end of chimney fire season and the start of wildfire hazard season.
Some of you are cleaning and burning your accumulation of dead debris from last year and we have had some fires escape control to require our First responders to risk themselves and help us.
Before burning have firefighting tools, water hoses and people to use them in place and please contact our fire department for advice.
Please observe the best practices of FireSmart to protect you and our community from fire.
If you can go to these links for more guidance; firesmartcanada.ca and Fire Smart Begins at Home Manual
Thank you
Troy Bikadi
Community and Workplace Health and Safety Officer
Líĺwat Nation
604-966-4339
troy.bikadi@lilwat.ca