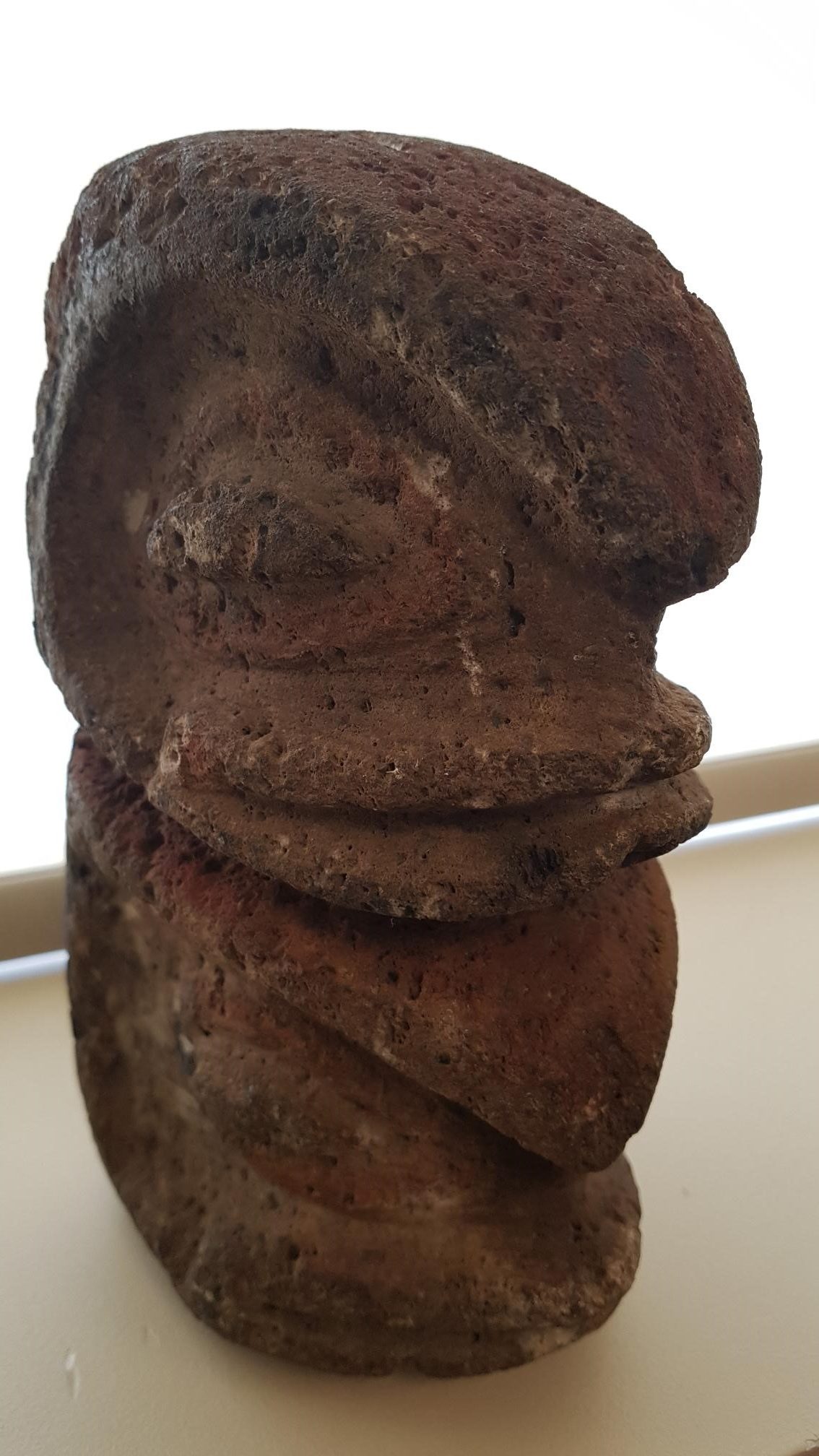 Statue bowl
 Physical Description
Hallow backed statue; "forehead"; artifact is painted red and black; the triangular folds, outline of eyes and outline of faces are painted red; the protruding eyes, lips, outline of triangular folds and back depression are painted black; two heads one on top of the other; long (almost to the back of head) thin mouth; large oval eyes with projecting pupils; 'hair' flat on top of head and coming to point between eyes; looks as if inside has been burned.


Ceremony with the spirit of the lands and cultural figures, stone, wood etc.
We have been in communication with museums and other institutions that contain Líl̓wat possessions that were taken at the time of prohibition (ban of the potlatch era).  We have received back one piece recently and are in communication to acquire more.
It has also been communicated to us that there are some Líl̓wat Ancestral possessions in the care of Líl̓wat Community Citizens.  In speaking with some of our Spiritual Leaders they believe it is time to bring them together back to the Community.
On behalf of the Nation we wish to have all these cultural things brought back together for a display and celebration.   We are requesting that all Líl̓wat Cultural possessions be returned to the Nation for acknowledgement and display for the Community.
Kúkwstum̓ckacw
Skalúlmecw Ku̓kwpi7 Dean Nelson