The first 100 copies of Lands and Resources' new book, Gifts of The Land,  were snapped up in no time at the  Monday, February 27  launch.
It only took 45-minutes to sell out the first 100-copy run of the new book Gifts of the Land: Líl̓wat Botanical Resources. A project of the Lands and Resources Department, the 400-page resource guide was launched last Monday at the Lill̓wat7úl Culture Centre.
More than 45 attended the event, including book editor, Tonya Smith, and many of the Eiders who imparted their invaluable knowledge of the foods and medicine plants that grow on Líl̓wat Traditional Territory. Some of those foods, including native berries, wind-dried salmon and herbal teas, were served at the event.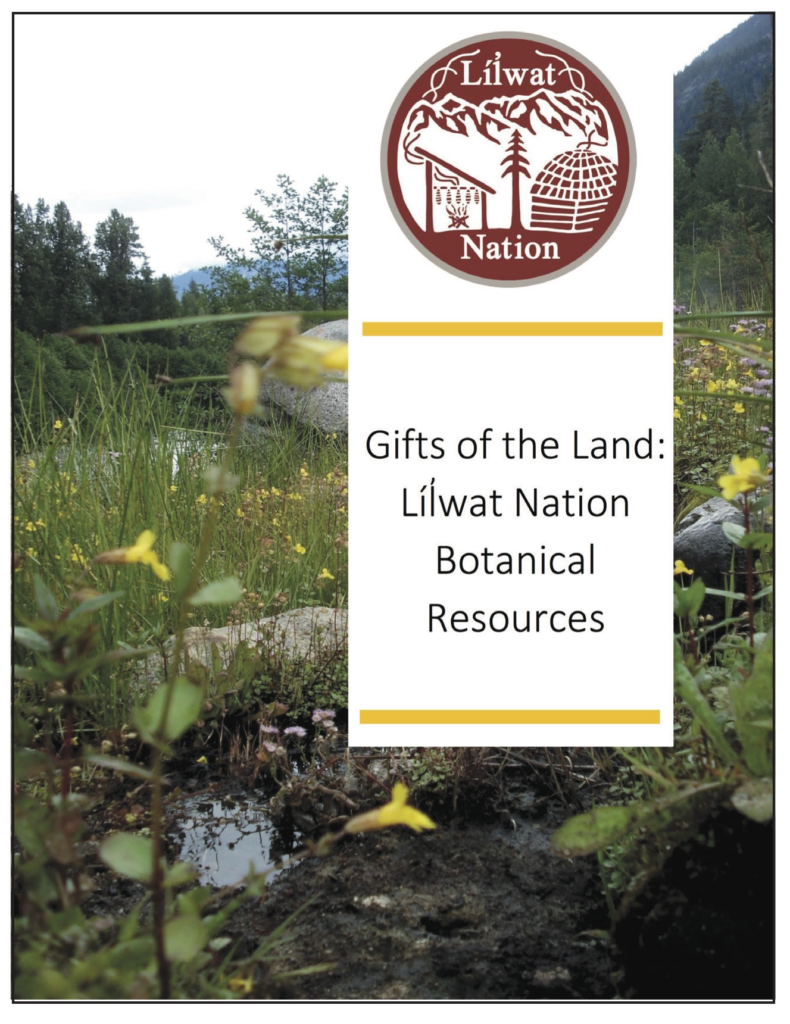 Lands and Resources already has a second printing is in the works. As soon as the books arrive the department will let everyone know. They will be available at a premium price at the Li̓l̓wat7úl Culture Centre. Both the Squamish-Líl̓wat Cultural Centre and Arts Whistler have expressed interest in carrying Gifts Of The Land in their gift shops.
Watch this blog and the Líl̓wat Nation Facebook page for more information.