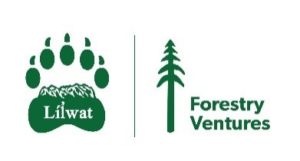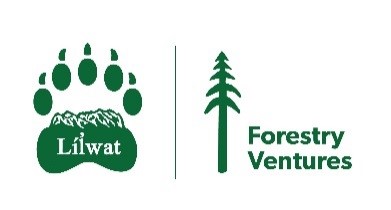 INTERNAL JOB POSTING
LIL'WAT FORESTRY VENTURES LP

Title:                            Forestry Field Supervisor
Location:                   Líl̓wat Business Group Office
Status:                        Permanent, Full Time
 Summary:
The Forestry Field Supervisor is responsible for the overall profitability of all contracts of Líl̓wat Forestry Ventures LP.  This includes safety and environmental management, project management and contract supervision.  The FFS is responsible for assisting the Forest Operations Manager and to ensure the overall success of Líl̓wat Forestry Ventures LP.
Duties:
Performs all duties and responsibilities in accordance with Líl̓wat Business Group's approved Plans, Policies, Standards and Programs, and as directed by the Forest Operations Manager.
Maintains confidentiality on all matters related to the affairs of Líl̓wat Forestry Ventures LP and the Líl̓wat Nation.
Develops and manages the affairs of Líl̓wat Forestry Ventures LP in accordance with the approved Vision, Mission and Value Statements of the Líl̓wat Business Group.
Develops and completes a daily or weekly report to the Forest Operations Manager on the operations of Líl̓wat Forestry Ventures LP including progression of contracts and safety and environmental incidents.
Develops, implements and monitors contract budgets and project work plans for Líl̓wat Forestry Ventures LP
Provides commitment and direction to improve safety and the environment, reduce operational costs to maximize margins while meeting profit requirements.
Works with other staff to develop a weekly schedule for all Líl̓wat Forestry Ventures LP employees.
Ensures Líl̓wat Forestry Ventures maintains and complies with the BC Forest Safety Council "SAFE Certification" program by completing and filing all required documents.
Assists in ensuring the health and safety of employees and contractors by monitoring work practices in the field (audits) and by providing for emergency health and safety measures.
Qualifications:
Professional Forestry certification (Registered Forest Professional or Registered Forest Technician)
Firefighting training (S100, S185, ICS100, S212, S235, S232, S211)
BC Silviculture Survey accreditation
Basic Chainsaw Training
OFA Level 3
Cultural training/ education, including botanical resources
BC Hydro Green Card/ Certified Utility Arborist
Class 4 driver's License
Equipment operator training
Heavy duty, automotive or small engine mechanic training
Experience:
Two (2) years in the forest industry including doing forest technician work in silviculture, engineering, and harvesting.
Experience Con't:
Forestry experience within a First Nations Organization
Experience in the tree planting, brushing, pruning, spacing, trail building
Experience in firefighting and fuels management
Experience working as a crew leader/ foreman
Prefer experience working within the BC Forestry Industry
Experience in related Occupational Health and Safety
Commitment to training / supervision / management of personnel
Strong team player with excellent teambuilding skills
Computer skills, including Microsoft Office
Criminal Record Check
Valid Driver's Licence
Ability to work flexible hours
Ability to travel as required for the position
Submit a cover letter and resume no later than 4:00 p.m. on Thursday, March 15, 2018

LIL'WAT BUSINESS GROUP
P.O. BOX 605, Mount Currie, BC, V0N2K0
Attention:  Michelle Thevarge Michelle.Thevarge@lilwat.ca