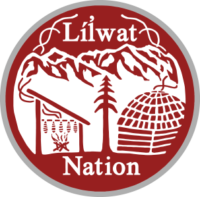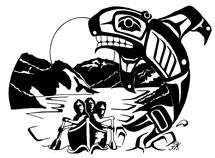 Title:                                    Joffre Lakes Park First Nation Steward (2 positions)
Location:                          Joffre Lakes Park, Duffy Lake Park, and Mount Currie, B.C.
Status:                               Temporary Full Time (4 days/week, June 3 – October 12, 2019)
Reporting to:                 Senior Park Ranger, Joffre Lakes Specialist Projects
Wage/Salary:                17.50/hour
Summary:
We are seeking 2 candidates, from N'Quatqua and/or Líl̓wat Nation, to fulfill the roles of First Nation Stewards for Joffre Lakes Park.  These are new positions created though a collaborative planning process between BC Parks, N'Quatqua and Líl̓wat Nations to help manage high visitor use at Joffre Lakes Park.  The First Nation Stewards will work together under the supervision of a Senior Park Ranger, and will be employees of the Líl̓wat Nation.  The First Nation Stewards will be tasked with communicating with Park visitors about the cultural significance of the Joffre Lakes Park, the importance of conserving its natural environment, respectful use and enjoyment of the area, and overall Park rules and etiquette.   Responsibilities will also include facility maintenance, park cleaning, and visitor management.  Training and mentorship will be provided.
 Key Responsibilities and Deliverables:
Provides cultural information and education to park visitors;
Provides support for the Park Shuttle Service from Duffy Lake Park to Joffre Lakes Park;
Shadows Park Ranger(s) in day-to-day operational tasks including and not limited to enforcement, facilities maintenance, and public outreach and education;
Takes part in 5-day Park Ranger Training Session in Chilliwack, BC (support for transportation can be provided);
Identifies, reports on, and takes appropriate corrective action to ensure public safety;
Monitors, maintains, and repairs facilities and assets as needed; and
Responds to emergency situations in accordance with park emergency measures plans.
Mandatory Qualifications:
Must be 18 years of age or older
Must be a member of N'Quatqua or Líl̓wat Nation
Must be physically fit, able to carry loads, and hike up to 10km per day
Must be willing to work outside in all weather conditions
Must be willing to work effectively as a team and under the direction of the Senior Park Ranger
Desirable Skills, Knowledge and Experience:
Knowledge of N'Quatqua, Líl̓wat and St́at́imc culture
Motivated, a positive attitude, and a general interest in cultural and conservation work
Accustomed to tent camping and working in a variety of weather conditions
Public relations and communications
Please submit a cover letter and your resume no later than 4:00 p.m. on May 22, 2019 to:
Richenda.Grafton@lilwat.ca 
Land and Resources Department, P.O. Box 602, Mount Currie, B.C. V0N 2K0
We thank for your interest; however, only those candidates selected for an interview will be contacted