Ladies Spiritual Fast
(Ages 20 and up)
Wednesday, May 22, 23, 24, 25 to Sunday the 26th, 2019 by noon.
Join our Spiritual Team on a Fast to be held at the grounds of Robert Andrew.
Spiritual Team:
Linda Dan-Lead
Frank Andrew-Spiritual Help
Sharyle Peters-Ladies support.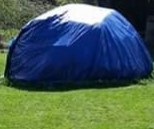 Must be committed to full time participation.
Register at the Líl̓wat7ul Culture Center
by May 15, 2019, 3 pm.
Fast packing list will be provided upon registration.