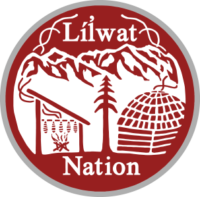 FOR IMMEDIATE RELEASE
 Friday, June 7, 2019
 Líl̓wat Nation Comes To Agreement With Fever Music Festival
Festival organizers promise to meet the requirements of Líl̓wat's Event Policy
(Mount Currie, BC) – Líl̓wat Nation Chief Dean Nelson and COO Ernest Armann met this morning with the organizers of the Fever Music Festival. When first learning of the event that will take place on on-reserve land this weekend, the Nation decided it could not support an event that had not gone through the process outlined in its Events Policy.
"Once we learned that the organizers of the festival were not aware of the policy, we took it as an opportunity to share the process with them. We voiced our concerns, such as the need to prohibit minors from attending and illicit drug use, and the organizers were very responsive," said Chief Nelson.
Describing the meeting as respectful and productive, Armann, said, "We walked away with assurance that organizers would follow the Event Policy."
The weekend's Fever Music Festival features a line-up of DJs who will perform on a property just north of Pemberton, BC.
For More Information:
 Cindy Filipenko
Communications Consultant to Líl̓wat Nation
Phone:  604-894-1977
Email:   cindyfilipenko@gmail.com
About the Líl̓wat Nation | www.lilwat.ca
 The Lil̓wat Nation, formerly the Mount Currie Band, is a progressive First Nation's community located 7 km north of Pemberton, BC. With a membership of more than 2,000 people, the Lil̓wat Nation is the third largest First Nation in BC. The Nation is striving towards self-determination for, and by, Lil̓wat, by continuing to exert control over its traditional land and resources. Focusing on economic development, land and resource management, the Lil̓wat Nation is working to create a sustainable community by exploring opportunities in retail, forestry, IT and construction.
The Nation's government, headed by an elected chief, cultural chief and an 11-person council, is committed to transparency and employs best practices in all aspects of governance.