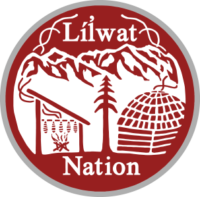 Are you interested in the future of Líl̓wat Nation reserve land?
Would you like to participate in policy development?
Are you between the ages of 18 – 30?
The Lands & Resources Department is seeking a youth representative for the Líl̓wat Nation Land Allotment Policy Steering Committee.
 About the project:
The Líl̓wat Land Law allows citizens who may not have access to family land to request a portion of reserve land for their own use. Until now, however, we have not had a policy to guide the allocation of reserve land to those citizens. The number of land requests grows each year, and there is no clear process to determine who can apply and how applications may be approved.
With a growing population and limited land base, the goal of a land allotment policy is to provide a fair, consistent and transparent process to citizens seeking land allocation while protecting services and resources that benefit the community as a whole.
 About the Steering Committee:
The role of the Steering Committee is to advise the project team and guide the development of the policy. The project team will be led by staff from the Lands and Resources Department in conjunction with consultants from Land Forest People Consulting, Ltd. The policy will also be developed with significant community input.
Membership on the Steering Committee requires a commitment of less than six months, to the end of March 2020. Steering Committee members will be required to attend up to two community engagement sessions, and to participate in team meetings and ad hoc communications with the project team. Honoraria will be provided for attending team meetings and community meetings. We anticipate that members will be required to commit no more than six to eight hours of time per month.
 Upcoming Meetings
You must be available to attend a team meeting on November 6 and a community meeting on November 7.
If you are interested in this position, please contact Julia Poetschke, On Reserve Lands Officer, at Julia.Poetschke@lilwat.ca or 604-894-6115.