POSTPONED TO A LATER DATE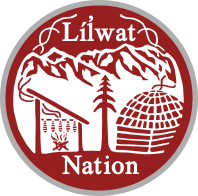 Líl̓wat Nation Assembly
Thursday, April 19, 2018
5:30 PM – 9:30 PM
 Ullùs Community Complex

Please bring your hand drums to open and close. Coffee, tea and light snacks will be available. Encourage your friends and family to attend.
The Assembly is held in accordance with Líl̓wat Nation Leadership Policy.*
Nlháxten/Cerise Creek Conservancy Management Plan information will also be shared in the Úll̓us front foyer from 5:30 pm to 8:30 pm.
This is an opportunity to review the draft plan, ask questions, and provide input.
*Liĺwat Nation Leadership Policy

General Assemblies will be convened at least twice annually for the purpose of information sharing to Liĺwat Members and to report on matters such as:
(a) The strategic objectives of Council,
(b) Administration of programs and services,
(c) Important policy issues,
(d) Financial information,
(e) Any community concerns.