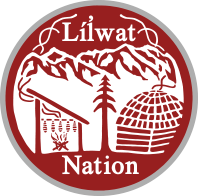 The Lands & Resources Department is seeking Líl̓wat Citizens to join our project team for the creation of a Visitor Use Management Strategy for the Tenquille Lake Area in Líl̓wat Territory.
 About the Project:
Líl̓wat Nation is partnering with the Ministry of Forests, Lands and Natural Resource Operations (FLNRO) from the Province of BC to proactively address the increasing and changing recreation pressures in the Tenquille Lake area with the goal of minimizing negative impacts to the environment, wildlife, Líl̓wat cultural resources, visitor experience and public safety.  We will work together to define a direction for visitor use management for the area that aligns with Líl̓wat values and interests, to guide decisions around future adventure tourism and recreation in the area.
The Role of the Project Team:
The project team will meet periodically to participate in and provide input through the Visitor Use Management planning process to help determine the management direction for the Tenquille Lake area.  The project team will consist of representatives from Líl̓wat Nation and FLRNO.  Líl̓wat representatives will include a Council representative, a Referral Committee representative, Líl̓wat citizens, and staff from the Lands and Resources Department.
Joining the project team will require a commitment until Spring 2021.  Project team members will be required to participate in team meetings and ad hoc communications.  If possible, we would also like to have members attend a field trip to the Tenquille Lake area in late August.  Honoraria will be provided for attending meetings. We anticipate that members will be required to commit no more than six to eight hours of time per month.
Requirements:
An interest in or knowledge of the Tenquille Lake area
Email address and access to a computer and internet
Able to participate in online meetings due to COVID-19 (future meetings may occur in person)
If you are interested in joining the project team, please submit a letter of interest describing why you would like to be part of this team and confirming you meet the requirements listed above to Richenda Grafton at Richenda.Grafton@lilwat.ca by July 24, 2020.
If you have any questions, please contact Harriet VanWart at Harriet.Vanwart@lilwat.ca or 604-894-6115 ext.2464