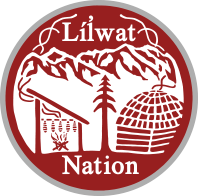 Are you interested in the future of Líl̓wat Nation reserve land?  Would you like to participate in land use planning for the Líl̓wat community?
The Lands & Resources Department is seeking Líl̓wat citizens to join a Steering Committee to oversee the update of the Nation's Community Land Use Plan.
 About the project:
The Líl̓wat Nation Community Land Use Plan (CLUP) was created in 2015 to guide the use of the Nation's reserve land over a five-year period. The plan is based on community visions and values, and identifies community priorities, guiding principles, and action items relating to the use of reserve lands.
The CLUP is now due for an update to guide the use of reserve land over the next five years.  Through this update, we will work with the community to examine what is still relevant and what is missing and incorporate new information that has been collected over the last five years.  We will also update zoning and provide more guidelines for land use and include in the plan Líl̓wat-owned fee simple parcels that are adjacent to the reserve.
 About the Steering Committee:
The role of the Steering Committee is to advise the project team, provide guidance for updating the CLUP, and help share information with and gather feedback from the community. The project team will be led by staff from the Lands and Resources Department in conjunction with consultants from the Firelight Group.
Membership on the Steering Committee requires a commitment of one year, to the end of July 2021. Steering Committee members will be required to help with community engagement (exact methods will be dependent on COVID-19 restrictions), and to participate in team meetings and ad hoc communications with the project team. Honoraria will be provided for attending team meetings and leading community engagement. We anticipate that members will be required to commit no more than six to eight hours of time per month.
 Requirements
An interest in community land use planning
Able and willing to help share information with the community and gather feedback
Email address and access to a computer and internet
The ability to participate in online meetings due to COVID-19
If you are interested in joining the Steering Committee, please submit a brief letter of interest describing why you would like to be part of this team and confirming you meet the requirements listed above to Julia Poetschke at Julia.Poetschke@lilwat.ca by August 21, 2020.