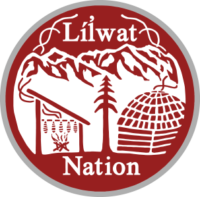 Immediate Release
June 10, 2019

Líl̓wat Nation to enforce trespass law on Forbidden Fruit 2.0 Music Festival attendees
Chiefs and Council say no to all-dance party being held June 12 on reserve lands.
The Líl̓wat Nation Chiefs and Council have been made aware of another festival called Forbidden Fruit 2.0 located on IR#8 scheduled for a one night on June 12, 2019 with music from 6 p.m. to 8:00 a.m. This event, called Forbidden Fruit 2.0, does not meet the requirements of Líl̓wat Nation's event policy (#02-2012 Special Events Policy) and has been declined the use of the land located at IR#8.
Forbidden Fruit 2.0 and its guests are not welcome on Lil'wat Nation reserve lands and anyone attending will be considered in trespass under s.30 of the Indian Act:
Penalty for trespass
s.30 A person who trespasses on a reserve is guilty of an offence and liable on summary conviction to a fine not exceeding fifty dollars or to imprisonment for a term not exceeding one month or to both. R.S., c. I-6, s. 30
Chiefs and Council is asking that you report any trespassers to the Royal Canadian Mounted Police (R.C.M.P) at 604-894-6634 and/or the Stl'atl'imx Tribal Police at 604-894-6124.
For more information:
Political Chief Dean Nelson
Líl̓wat Nation
email: dean.nelson@lilwat.ca
telephone: 604.894.6115
Chief Operating Officer, Ernest Armann
Líl̓wat Nation
email: ernest.armann@lilwat.ca
telephone: 604.894.6115