Traditional Territory Stewardship
Increasing Control Over The
Líl̓wat Nation's

Traditional Territory

The Traditional Territory Stewardship function of the Lands & Resources Department helps to ensure the appropriate use of the 781,131 ha of Líl̓wat Traditional Territory. Using a framework that considers the Líl̓wat Land Use Plan and archaeological, environmental and cultural impact assessments, the Lands & Resources Department examines all proposed new land use within the Traditional Territory. When needed, the department carries out fieldwork and further studies.

The goal of the Lands & Resources Department is to ensure the Líl̓wat Nation Rights and Title throughout its Traditional Territory are recognized and protected, and that land use decisions reflect the core Líl̓wat belief that the land and people are together as one. Guided by the Líl̓wat Nation Strategic Plan, the Land Use Referral Consultation Policy and a five-member, community-based Land Use Referral Committee, the department assesses all proposed new land and water tenure, license and permit applications using an evaluation process built on best practices.

Read the Líl̓wat Land Use Referral Consultation Policy
Read about the Lands and Resources Land Use Referral Process
Líl̓wat Traditional Territory
Lil̓wat Nation's Traditional Territory encompasses close to 800,000 ha of beautiful, resource rich land that includes  temperate coastal regions, old growth rainforest and arid areas.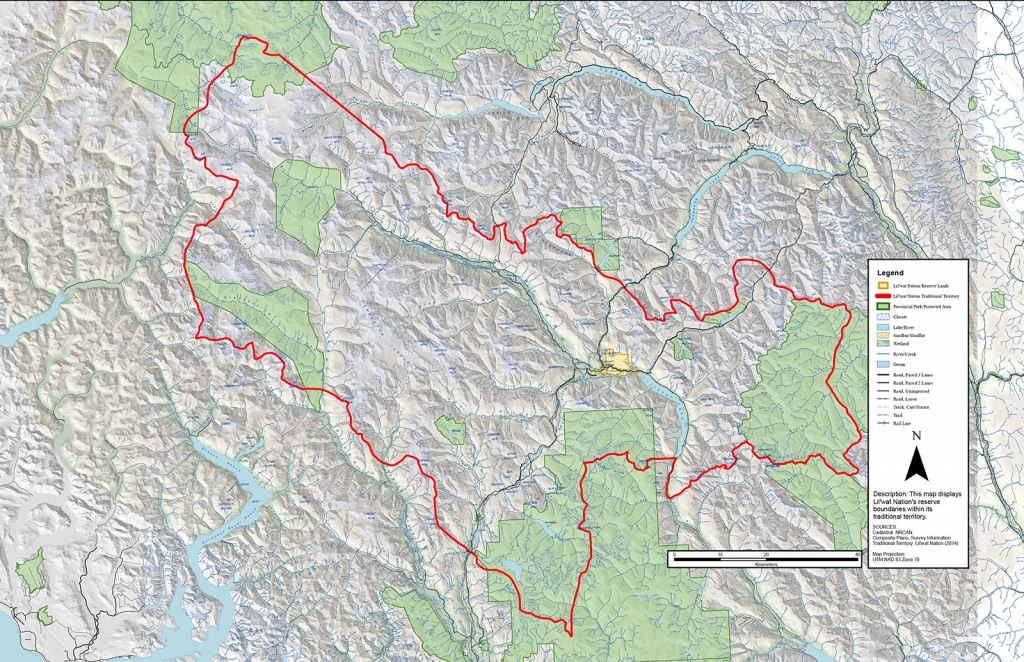 Lands & Resources Services and Focuses
The primary service that the Lands & Resources Departments provides to the people of Líl̓wat Nation is the protection of Traditional Territory. This is achieved in a variety of ways include traditional use studies, archeological assessments and a rigorous land use referrals process.
This strategy will be used to guide forestry planning to minimize impacts on culturally important plants.
Líl̓wat Forestry Ventures
is currently working with the Land and Resources Department to spearhead the implementation of this new Botanical Resources Strategy.
 Líl̓wat Nation is currently working in partnership with the Province and Coast to Cascade Grizzly Bear Initiative to develop a plan to  reduce the impacts of motorized activities on important Grizzly Bear habitat areas within the Líl̓wat Nation Traditional Territory.